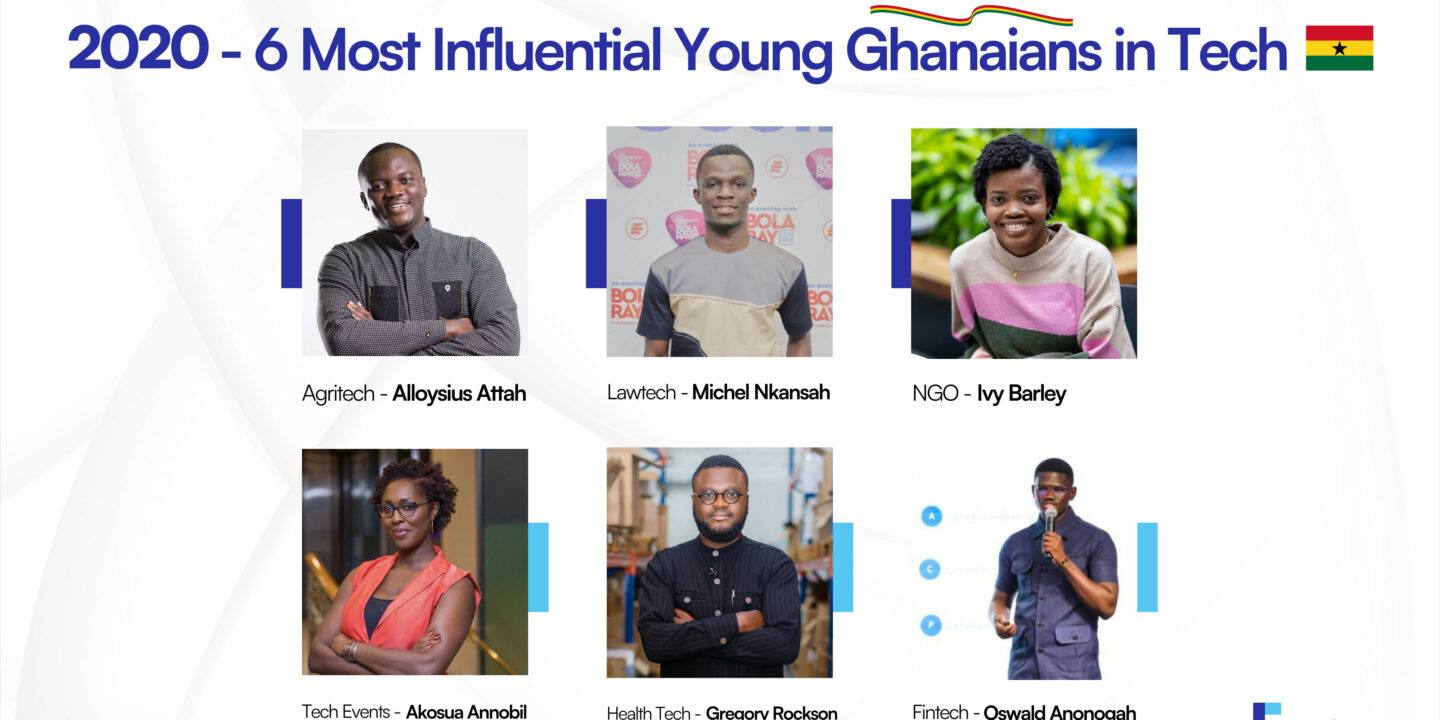 Ghana is a country with a growing tech scene, and there are many young Ghanaians who are making a significant impact in the industry. In this article, we will highlight six of the most influential young Ghanaians in tech, from agritech to lawtech to fintech. These individuals are all working to solve some of the biggest challenges facing Africa, and they are paving the way for future generations of tech leaders.
The six individuals featured in this article are:
Agritech – Alloysius Attah
Alloysius Attah is the Co-Founder and CEO of Farmerline. He launched Farmerline in 2013 to transform millions of farmers into successful entrepreneurs. This mission was inspired by his own 15 years experience on the farm, which exposed him to some of the biggest challenges small-scale farmers go through to access information and services to produce and sell more food. Today, the company has profiled and served over 200,000 farmers and mapped 700,000 hectares of farmland across 11 countries. He has received numerous awards for his work, including CBNC Africa's Young Business Leader Award in 2017. He also became a laureate of the King Baudoin African Development Prize in 2017. Farmerline won the FT/IFC Transformational Business Award for Achievement in Sustainable Agriculture in 2016.
Lawtech – Michel Nkansah
Michel Nkansah is the Product Manager of DennisLaw and Justice Locator. DennisLaw, launched in 2017, is an AI-assisted legal research tool currently being used by 11,000 legal professionals and law students in Ghana to enhance their legal research. Michel spearheaded DennisLaw's product development team that won the Technology Innovation Award at the 2019 Mobex Africa Awards. Michel also leads the product team building Africa's access to justice mobile application, Justice Locator.
NGO – Ivy Barley
Ivy Barley is a Ghanaian entrepreneur, program manager and women in tech activist. She is the co-founder of Developers in Vogue, an organization that is paving the way for more African women to take up opportunities in the tech industry.In 2017 and 2019, Barley was listed as one of the Top 50 Most Influential Young Ghanaians by Avance Media
Tech Events – Akosua Annobil
Akosua is a deeply connected communications specialist with over 20 years of experience in developing niche concepts, global & digital PR, event management, and building strategic partnerships across Ghana and the UK. She is the founder of AB2020, which promotes and fosters entrepreneurs, innovators, and enablers in Africa, and the creator of Tech in Ghana, a high-level industry platform that has earned her recognition as one of the Top 100 Most Influential Leaders in the UK Tech Sector by the Financial Times (FT).
Health tech -Gregory Rockson
Gregory Rockson is the co-founder and CEO of mPharma, a technology-driven, vendor-managed inventory and retail pharmacy operator with operations across eight countries in Africa. An alumni of the World Economic Forum Global Shapers Community and tech pioneer, he was a PPIA Fellow in Princeton University's Woodrow Wilson School and a Rotary Scholar at the University of Copenhagen.
Fintech – Oswald Anonogah
Oswald Anonadaga is the co-founder of Trustur which provides users with a verifiable and secure digital identity and promotes inclusion by simplifying access to government and other services.
These six individuals are just a few of the many young Ghanaians who are making a difference in the tech industry. They are all working to solve some of the biggest challenges facing Africa, and they are paving the way for future generations of tech leaders.