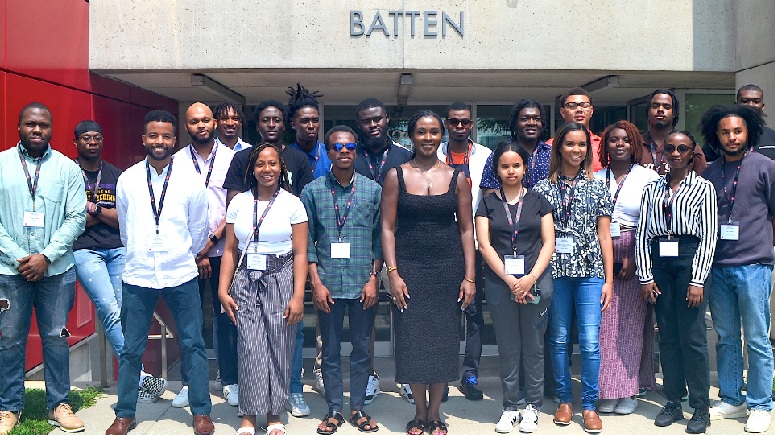 Source: Tom Jackson/ Disrupt Africa
The Harvard Innovation Labs and Amazon Web Services (AWS) have selected 25 ventures for the inaugural NextGen Accelerator, and 11 of them are African.
The NextGen Accelerator is a two-week founder bootcamp for early-stage student founders from Historically Black Colleges and Universities (HBCUs) and universities in Sub-Saharan Africa.
Taking place at the Harvard Innovation Labs, founders engage in daily sessions covering various topics, such as customer discovery, market validation, pitching, fundraising, and leadership skills. The 25 participating ventures have received a grant from The Schultz Family Foundation to cover housing, food, and flight expenses.
As part of their commitment to increase representation of black and other underrepresented founders in the startup community, AWS will offer US$5,000 in AWS credits and access to AWS experts to participants of the NextGen Accelerator.
The 25 student-led startups selected for the 2023 NextGen Accelerator include four from Ghana – agri-tech startup FeatheryCare (University of Ghana), organic soil booster manufacturer Sabon Sake (Ashesi University), mobile wallet Hurupay (Ashesi University), and farmer financing solution LbH LC (University of Ghana).
Three are from Kenya, namely e-health startup AfyaBridge (University of Nairobi), parking platform Parksby (University of Nairobi), and health-tech service Tawi Digital Health (University of Nairobi).
The list is completed by Rwandan logistics platform HiQ Africa (African Leadership University), South African fintech company Puno (University of the Witwatersrand), Tanzanian AR startup Smartdarasa (University of Dar es Salaam), and Nigerian payments platform Acceede (Federal University of Technology).
"We are thrilled to welcome student founders from colleges and universities across Ghana, Kenya, Nigeria, Rwanda, South Africa, Tanzania, and the US to Boston," said Matt Segneri, Bruce and Bridgitt Evans executive director of the Harvard Innovation Labs. "These students are working on a wide range of inspirational products and services, and we look forward to seeing all they accomplish both during the NextGen Accelerator and beyond."