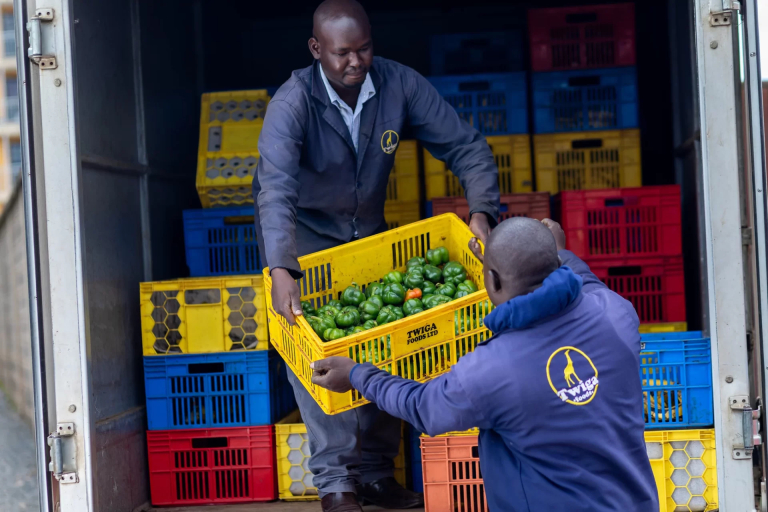 Source: Smart Megwai/ Innovation Village
Twiga Foods, the Kenyan agritech startup, has found itself under the looming threat of liquidation due to an outstanding debt amounting to KES 39 million (equivalent to $263,691). The debt has been contested by Incentro Africa, a Kenyan Google Premier partner, who provided Google Cloud Services and Partner Service Funds to Twiga Foods.
Incentro Africa initiated legal proceedings by filing for insolvency against Twiga Foods. An insolvency notice, which had a deadline of Monday, September 25, was issued, warning that failure to settle the aforementioned debt would compel Incentro Africa Limited to pursue a liquidation order against Twiga Foods.
In response, Twiga Foods has vehemently challenged these demands, labeling them as "premature" and asserting that they are made in "bad faith and with an ulterior motive."
The resolution of this contentious issue is now in the hands of the court, which is expected to make a ruling imminently, determining whether Incentro Africa should proceed with the liquidation process. Reports from local media outlet Nation suggest that Twiga Foods, in an effort to forestall any liquidation proceedings, has submitted a certificate of urgency to the court.
Relationship with Incentro started in 2021
During its early stages as a startup, Twiga Foods had already started utilising Google Cloud services. As the Kenyan agritech startup continued to expand, it became evident that streamlining maintenance and management tasks was crucial to allow their relatively small team of engineers to concentrate on developing and enhancing their platform.
By implementing Google Kubernetes Engine (GKE) and collaborating with Incentro as a trusted partner, Twiga Foods has experienced a seamless and efficient support system for its business growth. Leveraging Incentro's certified expertise in Google Cloud, Twiga Foods now relies on its partner's guidance when making crucial decisions regarding provisioning and deployment.
Just like numerous other startups, Twiga Foods has faced substantial difficulties amidst economic uncertainty. Just last month, the company was compelled to reduce its workforce, resulting in the layoff of approximately 283 employees. Despite rumors circulating about the possible closure of its operations in Uganda, Peter Njonjo, the CEO and co-founder of Twiga Foods, has emphatically denied any such intentions. He clarified, "There is no closure of operations. We continue to operate in Uganda, and our farm is operational."
The startup further explained its strategic adjustments in response to the prevailing business environment, characterised by a declining purchasing power among consumers. In adapting to these circumstances, Twiga Foods shifted its sales model, a move that included the complete dismissal of its sales team last year.
Mr. Njonjo told Business Daily in June that the company secured a total of KES 23.2 billion in investor funding between 2017 and 2021. He explained, "During that period, we managed to secure a substantial portion of our financing, but subsequently, the funding opportunities dwindled. In total, we raised KES 23.2 billion."